Welcome to the MoreLab studio in sunny West Oakland!
I'm Cindy Jian, one of the Apprentices this summer. A month ago I came to the studio, and was hooked. Arriving upon the studio, Matt greets me with a warm smile and shows me around the space. The front of the studio is a functioning office set up, with computers, digital software, and printers. A large white table stands off to one side–the "Conference Room"–Matt tells me. The latter half of the studio is filled with fabrication tools and ongoing projects. This is the hands-dirty area. A large worktable houses pieces of one of the current projects: pedestrian traffic modules for Handsignals, a permanent public artwork for the new McCoppin Hub plaza in San Francisco, as well drawings for assembly.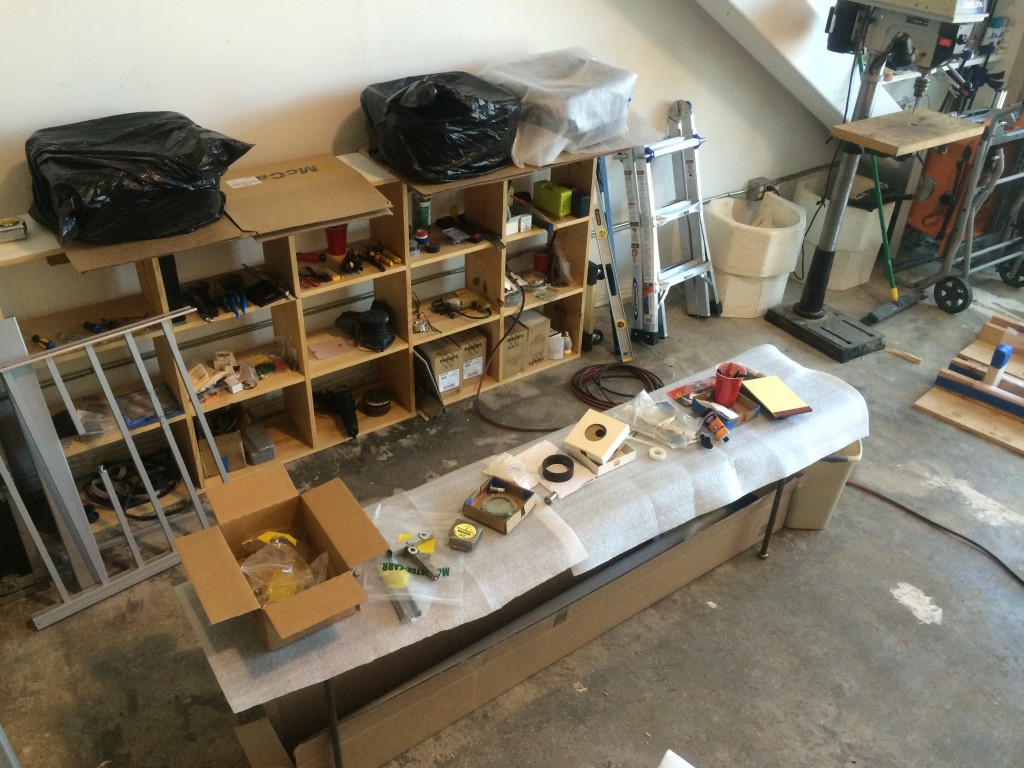 Over the past month, I've seen how the office is well suited for the range of work, where we can be adjusting something on the computer one second, and then quickly prototyping the part in the next.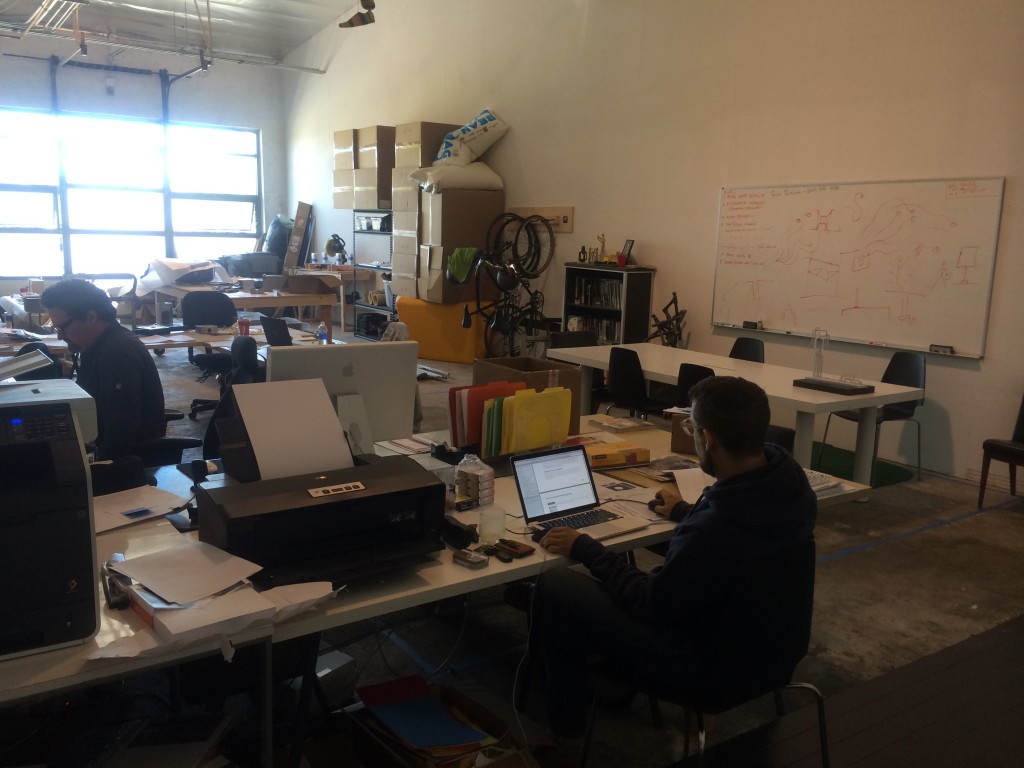 above: Evan writing a program for sorting cut sheets and metal pickets.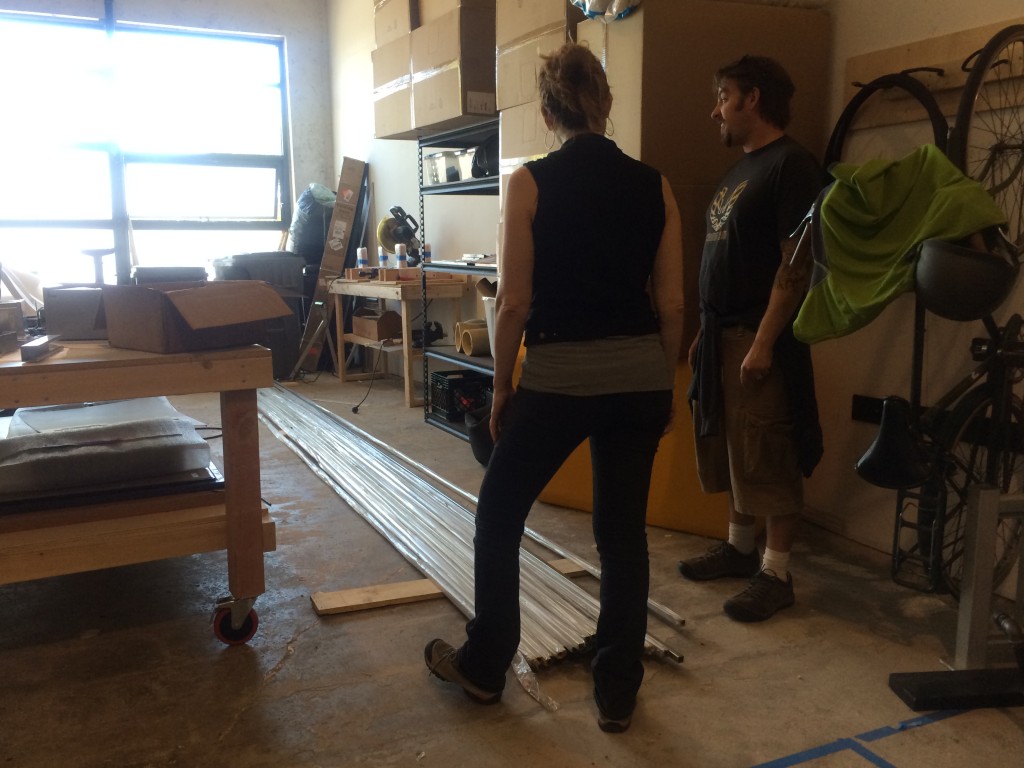 above: MoreLab Lead Designer Elizabeth working with a fabricator to coordinate aluminum welding for a project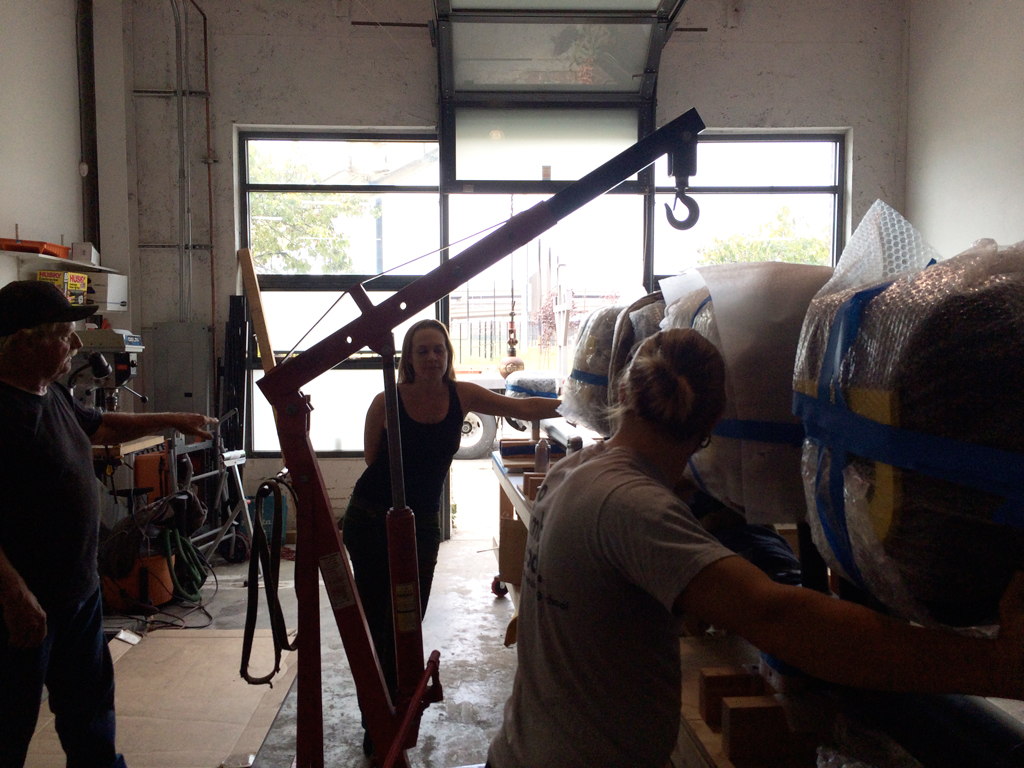 above: Dave Vick from AAA Welding, Elizabeth and Tim Kopra prepare to move Handsignals onto a flatbed truck with a crane.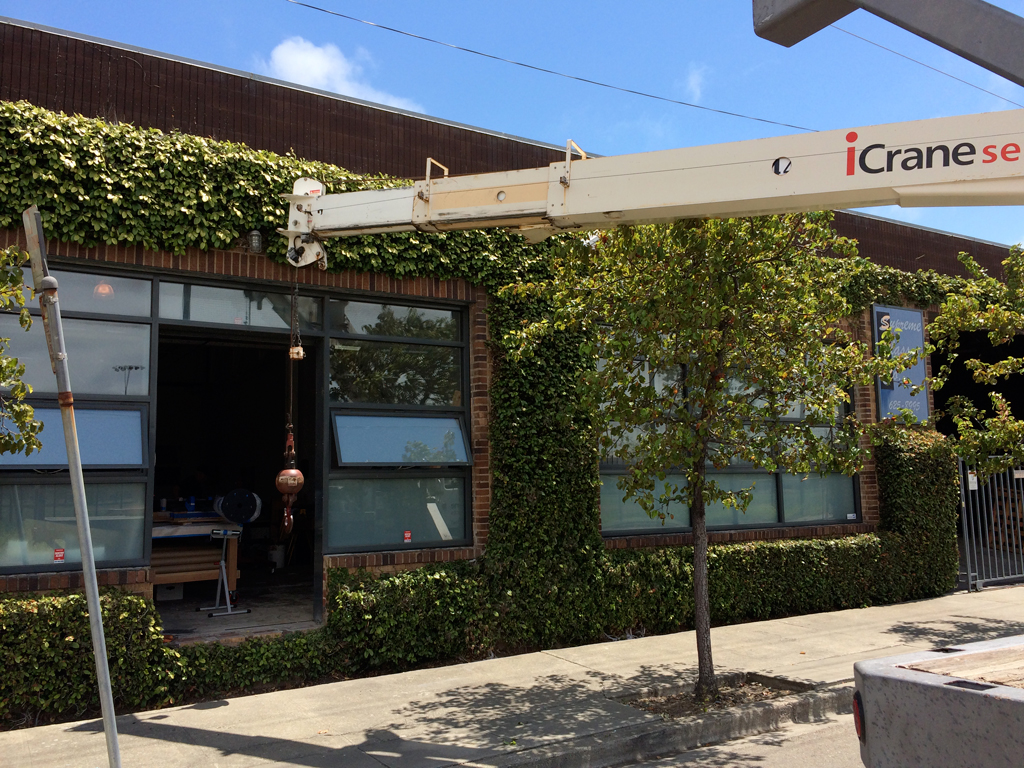 above: the crane closing in on our roll-up door.
So far, it's amazing to be part of a team of hard-working, multi-hat-wearing artist/designers who never cease to crank out whimsical art pieces that better our public space experiences and people's lives. Stick around for more updates!