MoreLab's Matthew Passmore recently returned from Riga, Latvia, where he presented the keynote address at the 100% City International Forum on December 5-6, 2014. Focusing on new forms of citymaking, the 100% City conference brought together a range of urban researchers and designers, architects, artists, sociologists, activists and theoreticians to discuss visions, strategies and practices that include everyone in living, seeing and making a good and balanced city.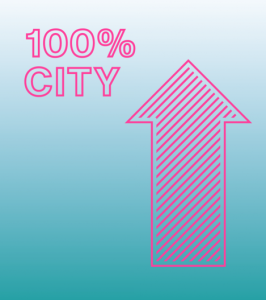 100% CITY showcases both one–off activities and long–term processes aimed at changing attitudes towards public spaces and urban lifestyles, debate about the clash, coexistence and interaction of local and global phenomena, as well as the relationship of the city and art.
During the Forum, two main approaches to active and participatory city making were discussed: the «constructive approach» represented by urban planners, architects, and politicians who come up with long–term plans and try to implement them according to regulations, and the «destructive one» when artists, activists, communities change the city and make a change by destroying the established order of things by sudden, unexpected, radical and unsolicited actions and interventions.
Riga is a fascinating city: part Eastern European, part Scandinavian, but mostly its own  creature entirely: a proudly independent Baltic state still recovering from the strictures of the Soviet era.