Based in Oakland, California, MoreLab creates innovative artworks, installations and experiences that examine our understanding of the social, political and ecological dynamics of public space. We work with cultural institutions, government agencies and private entities to enhance the quality, character and understanding of the public realm.

Interested in the MoreLab Apprenticeship Program? Applications for  Summer 2017 are available!
The deadline for Summer is April 15, 2017

Information and the application are available here (.doc):
MoreLab is:

Matthew Passmore
Founder and Lead Artist
Matt@morelab.com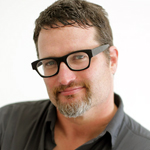 Matthew Passmore is an artist who thinks about cities. He is an urbanist, conceptual artist, curator, teacher and public space advocate operating in a global context. Best known as the original founder of the Rebar Art & Design Studio, Matthew has generated the creative concepts for many popular Rebar projects, including PARK(ing) Day, an annual worldwide art event he has led since its inception in 2006. In 2014, Matthew formed MoreLab, a new creative endeavor focused specifically on public art projects, museum exhibitions and innovative public spaces. Recently completed projects include Urbanauts, an 18-month artist fellowship at the de Young Museum in San Francisco, exhibitions at Make It Louder Beijing, the 2012 Istanbul Design Biennial, and Kaleidoscape, a three-year social sculpture project at the Berkeley Art Museum. Matthew regularly speaks nationally and internationally on topics related to contemporary art and design. His most recent lectures include the keynote address at the EcoMobility Summit in Johannesburg, South Africa, the closing keynote at the World Bicycle Forum in Medellin, Colombia, the keynote address at the 100% City Forum in Riga, Latvia, TEDx in Vienna, Austria and d.Talks in Calgary, Alberta, Canada. Matthew has taught a variety of courses at the San Francisco Art Institute and the California College of the Arts (CCA). He currently serves on the Berkeley Civic Arts Commission, in Berkeley, California, representing Councilmember Linda Maio. Download full CV [PDF].
Elizabeth Marley
Senior Designer
Elizabeth@morelab.com
Elizabeth assembles ideas with the belief that our built environment is more effectively created with interdisciplinary teams. Her collaborative projects span a range of disciplines, from modular construction to giant pop-up books to renewable energy systems. Trained as an architect, Elizabeth's professional experience has stretched beyond traditional architecture and design into the realms of mechanical, and industrial engineering, particularly as they pertain to socially responsible design and community building. She worked for several years as an Associate Designer at Rebar, and aside from her work at Morelab, Elizabeth puts energy towards inventing ways to grow buildings, teaching kids architecture and urban ecology, and volunteering with global disaster relief rebuild efforts. Elizabeth holds a B.Arch from Southern California Institute of Architecture (SCI-Arc), Los Angeles.
Partial Client List
Cultural Institutions
Art Alliance Austin (Texas)
Benaki Museum (Athens, Greece)
Berkeley Art Museum/Pacific Film Archive
Black Rock Arts Foundation
Contemporary Jewish Museum (San Francisco)
Dedale (Paris)
de Young Museum (San Francisco)
Droog Design (Amsterdam)
Fort Mason Center for Arts & Culture (San Francisco)
Grey Area Foundation for the Arts (San Francisco)
Immaterial Incorporated (Cabinet magazine, NYC)
Oakland Museum of California
San Francisco Museum of Modern Art
San Jose Museum of Art
Southern Exposure (San Francisco)
Stanford University, Anderson Collection Museum
Yerba Buena Center for the Arts (San Francisco)
Government Agencies
City of Berkeley, California
City of Oakland, California
City of Sydney, Australia
San Francisco Arts Commission
San Francisco Dept of City Planning
San Francisco Redevelopment Agency
TriMet Portland
University of California, Berkeley
U.S. National Park Service
Private Clients/Non-Profit Organizations
Architecture for Humanity
Carmel Partners
Gary Fisher
NFL Foundation/50 Fund
Oikonos Ecosystem Knowledge
Panoramic Interests
SPUR
Wood Partners
Yelp, Inc.